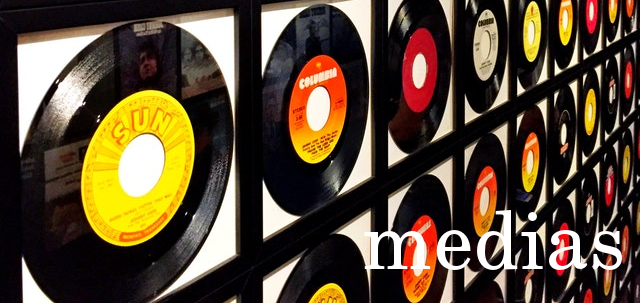 VIBRA-HIP
A vibraphone, some jazz standards and a computer... Here is Vibra-Hip.
Alfie's Theme (Sonny Rollins)
Amir (Henri Texier)
---
SATELITA
R-SNZ
---
J.A.W. 'DEPARTURES' (2013)
7 to 4 (Charles Decarsin) :

Black Brain in the Fridge (Charles Decarsin) :

Mlle Sigogne (Charles Decarsin) :

Let's Change Our Mind (Christian Kaczmarek) :

Departures (Christian Kaczmarek) :

Whispering of a Schizophrenic Ghost (Charles Decarsin) :

Guca (Charles Decarsin) :

---
LOOSE COVERS : ROXANNE
Recorded at Beauvillearts studio.
Recording 'Live @ Le Florida' (2001)
Drive My Car (The Beatles) :



Angels (Robbie Williams) :



Old Red Eyes (The Beautifull South) :



Roxanne (The Police) :



Safe From Harm (Massive Attack) :

---
GIBRALTAR - MOZAMBIQUE
My version of the cuban rhythm : mozambique ; version I actually play on the tune Gibraltar from Freddie Hubard.

---
MOZAIQUE
A drum study with a playback track. Buy it at The Shop.
---
CENTERFOLDS
Centerfolds is from studies I wrote for the drumset. Each study suits with different levels from biginners to advanced drummers. Buy it at The Shop.
---
ZOOTOGRAPH BIGUINE
Always from my bunch of drumset studies. Zootograph in its first part is inspired from biguine rhythm. Here are drumset, congas, wwod-block and cow-bells. Buy it at The Shop.
---
ZOOTOGRAPH SAMBA
From Zootograph again, the biginning of the second part builds a samba rhyhm. With agogos and ganza. Buy it at The Shop.
---
TRIPTUKOS
The first part of this study, Materia Boulevard, is based on a 3/4 rhythm with strong cuban roots. Gradually it goes to a real 6/8 cuban, then comes a snare drum march to end with a 12/8 cuban rhythm. Buy it at The Shop.
---
ATAFLOP
This sample is the from the introduction of Ataflop (my musical tale). It's based on a djembe ostinato in 5/8 and drums and cuban percussions plays in 5/4.
---
ATFLOP - ITICTIC
Another sample from Ataflop, ITICTIC, is strongly inspired by the cuban percussions : tumbadoras, bongoes, timbales and drumset.
---
ATFLOP - IFISH
From Taflop, IFISH is an "hybrid" sample with percussions from different origins : pandeiro, bongoes, claves and drumset.
---
ATAFLOP - IGLING
With IGLING I wanted to imitate the electronic sound "techno" but with only accoustic percussions.
---
BOSSA-NOVA
The next samples illustrates my last exploration on the drumset. I try to mix various percussion instruments in the drumset, try to play them sae time. Sometimes I use basic roots or I create new things. This bossa-nova is played with a pandeiro (the left hand hold it, the right hand play it), the clave is played on a wood-block with my left foot and my right foot plays an usual bass drum pattern.
---
SON-MONTUNO
Same kind, a cuban pattern : the son-montuno, with accents on the ponche. The left hand plays the conga, the right hand plays the mambo cow-bell, the left foot plays the clave on a wood-block and the right foot plays a tumbao pattern on the bass drum.
---
BEMBE
Another cuban rhythm, a ternary one called bembe. Same instruments played same way.
---
JANSA
A try in west-african style. Jansa is a wellknown rhythm. Dununs and cow-bells are played on the drumset, dununs on tom-toms (right hand) and bass drum, the originally cow-bell part is played on the high-hat with the left and. With two djembe parts added.
---
TRASHY SONGO
Trashy Songo is my hard rock version of the cuban songo, the trashy sound is made with a china and a crash cymbal stacked together.
---
MANDALA
Mandala is a song from french singer Maéso I played with. Here is the live version. With again a drumset and a conga drum played same time.
---
LA LUNE
Another song from Maéso, same way to play.
---
BALLE DE MATCH
A more personal approach of a song from Maéso. A re-recording with drumset, congas and timbales.
---
HOT SPACE TRUCKERS
The band Hot Space Truckers with wich I lived a nice musical journey, thank you Laurent and Patrick.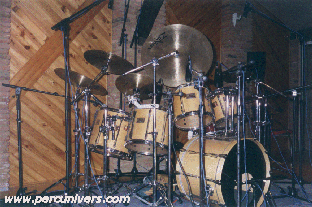 ^top^